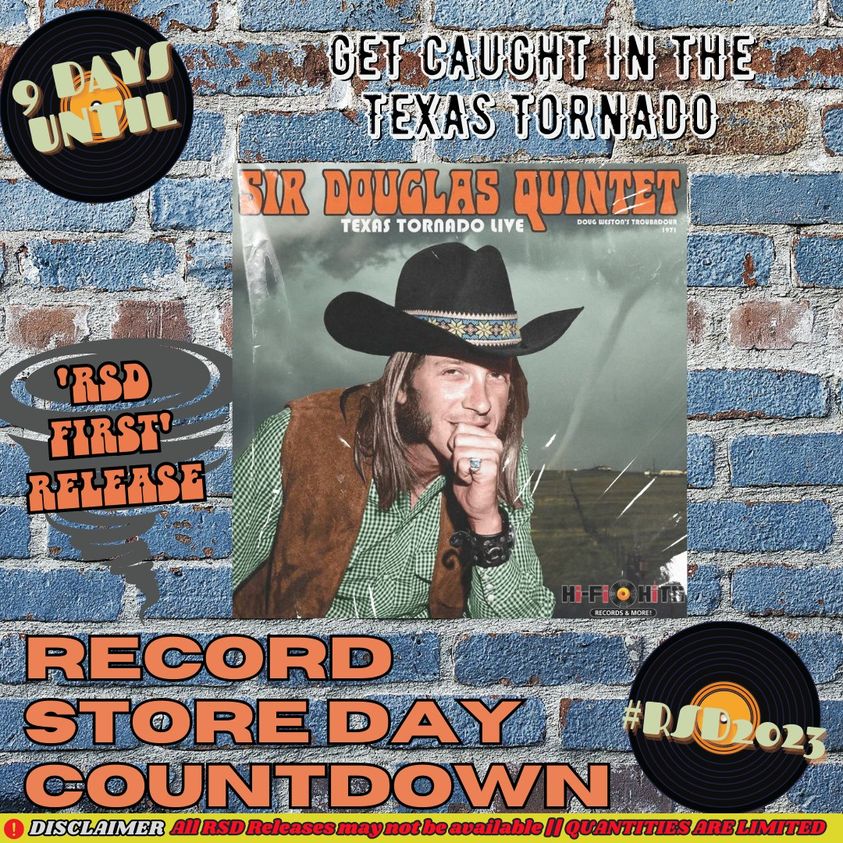 9 days? 9 days. Well that's probably a time as good as any to be swept up by the Texas Tornado.
One of the more intriguing releases for #RSD2023 is Sir Douglas Quintet's "Texas Tornado: Live from the Ash Grove Santa Monica 1971". A 'RSD First' release, this never before pressed record compiles a previously never released live show to finally be heard!
In 1965, The Sir Douglas Quintet burst onto the scene with the international hit single "She's About a Mover," featuring Doug Sahm on vocals and Augie Meyers on Vox organ along with a trio of talented musicians. With their mix of Mexican conjunto and British Invasion influence, they quickly built a strong following in Texas before relocating to San Francisco. When they visited the famous Ash Grove nightclub in Los Angeles in 1971, they were at their peak and this previously unreleased live set is being released for the first time on vinyl. It includes "She's About a Mover" as well as "Mendocino" plus six other tracks perfect for getting the party going.