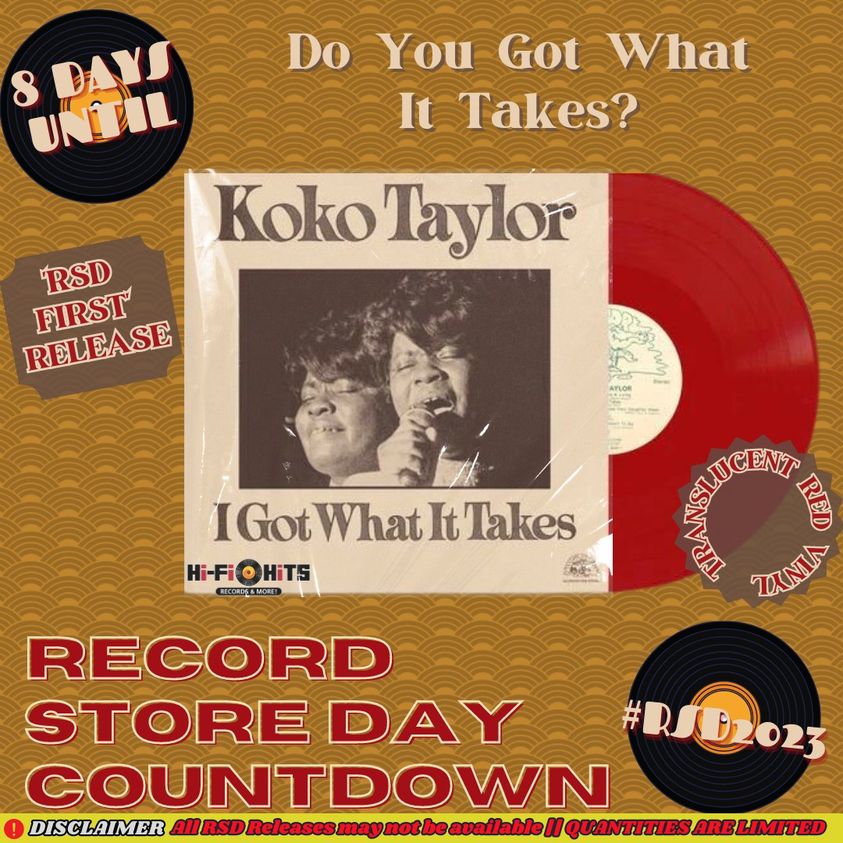 Do you got what it takes? Well to make it through these next 8 days of course!
One person who definitely would is The Queen, Koko Taylor. The seminal album, and her first with Alligator Records, "I Got What It Takes" is getting the Record Store Day treatment it deserves! Being a 'RSD First' Release, it of course comes pressed on a stunning translucent red vinyl.
Koko Taylor's album "I Got What It Takes" is a must-have for any blues fan. The Grammy-winning queen of the blues belts out her soulful vocals on this classic album, backed by some of the best blues musicians around. From slow, simmering ballads like "It's A Dirty Job," to up-tempo, hard-hitting blues numbers like "Blues Hotel," Koko Taylor and her band deliver passionate performances full of fire and energy. With her unmistakable voice, Koko Taylor's "I Got What It Takes" is an essential piece in any collection of classic blues music.