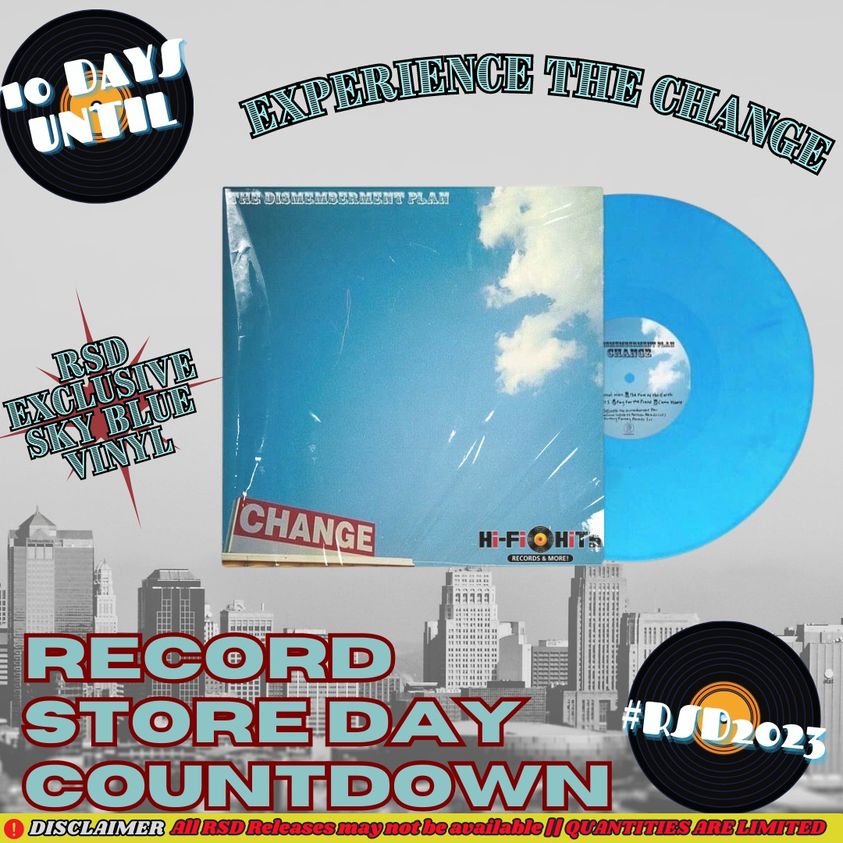 In the home stretch now! Only 10 days remain until Record Store Day! What's been your favorite album for #RSD2023 so far?
A true gem of an album is on the ledger for today. The Dismemberment Plan's album "Change" is getting the true Record Store Day treatment with the record getting not only a RSD Exclusive Release but a sky blue colored vinyl that fits the vibe of the album splendidly.
Originally released in 2001, the title appropriately describes this Washington, DC area band's continued creative growth from a punk band to something all their own. Change brought shifts in tempo and a more layered sound for the band without them losing any of their edge or sharp wit. Critically acclaimed when released, the album still holds up, brilliantly balancing their very danceable and moody punk feeling. The album was produced by J. Robbins from Jawbox.