Lowest of the Low: Meet & Greet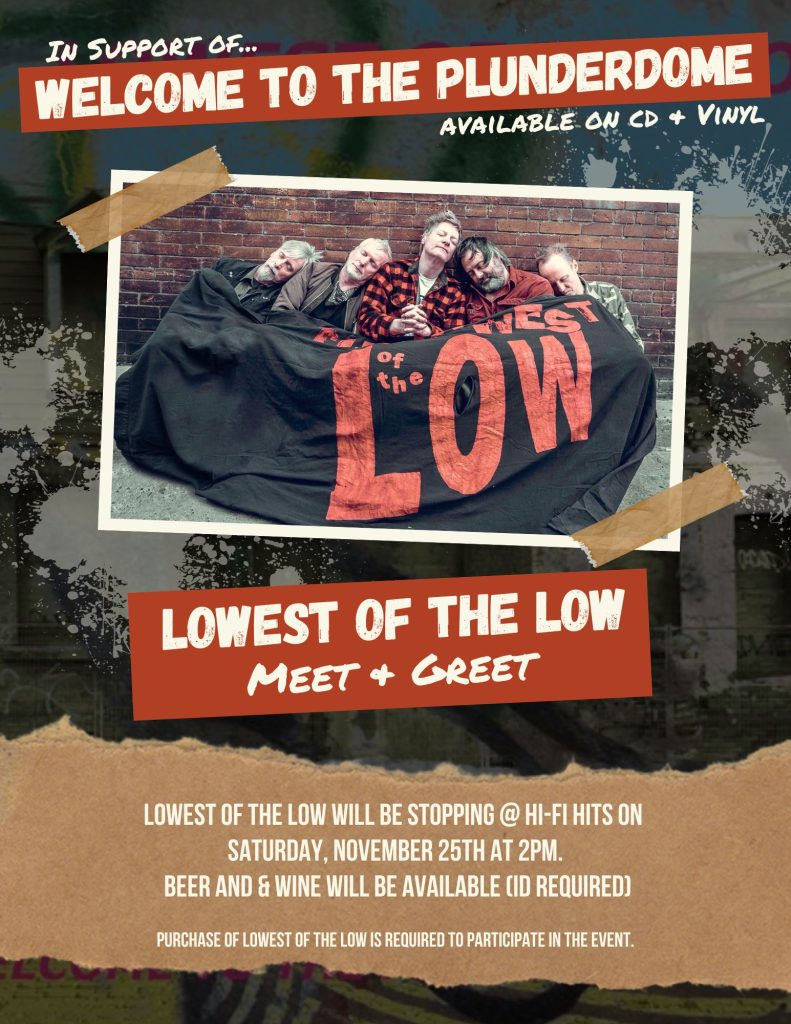 Join us on Saturday November 25th at 2PM to celebrate our neighbors from Toronto, Lowest of the Low's release of their newest album "Welcome to the Plunderdome"!
Come on down, meet some awesome band members and lose yourself in the music! We will be open as usual, so feel free to browse through our awesome selection of vinyl records, CDs and more!
Beer and Wine will also be available for sale during the event. Purchase of a Lowest of the Low album/item is required to be able to participate in the meet and greet.
New & Used Vinyl Records, CDs, and More
Make Hi-Fi Hits Your GO-TO For All Your Vinyl Needs
Hi-Fi Hits carries one of the largest selection of vinyl records, CDs, music DVDs, and more in Western New York! Conveniently located just off the Main Street Exit of the I-290, Hi-Fi Hits embraces a variety of genres including, but not limited to, New Wave, Independent, Garage, Rockabilly, Blues, Americana, and Roots Rock. Stop in today to browse our stacks!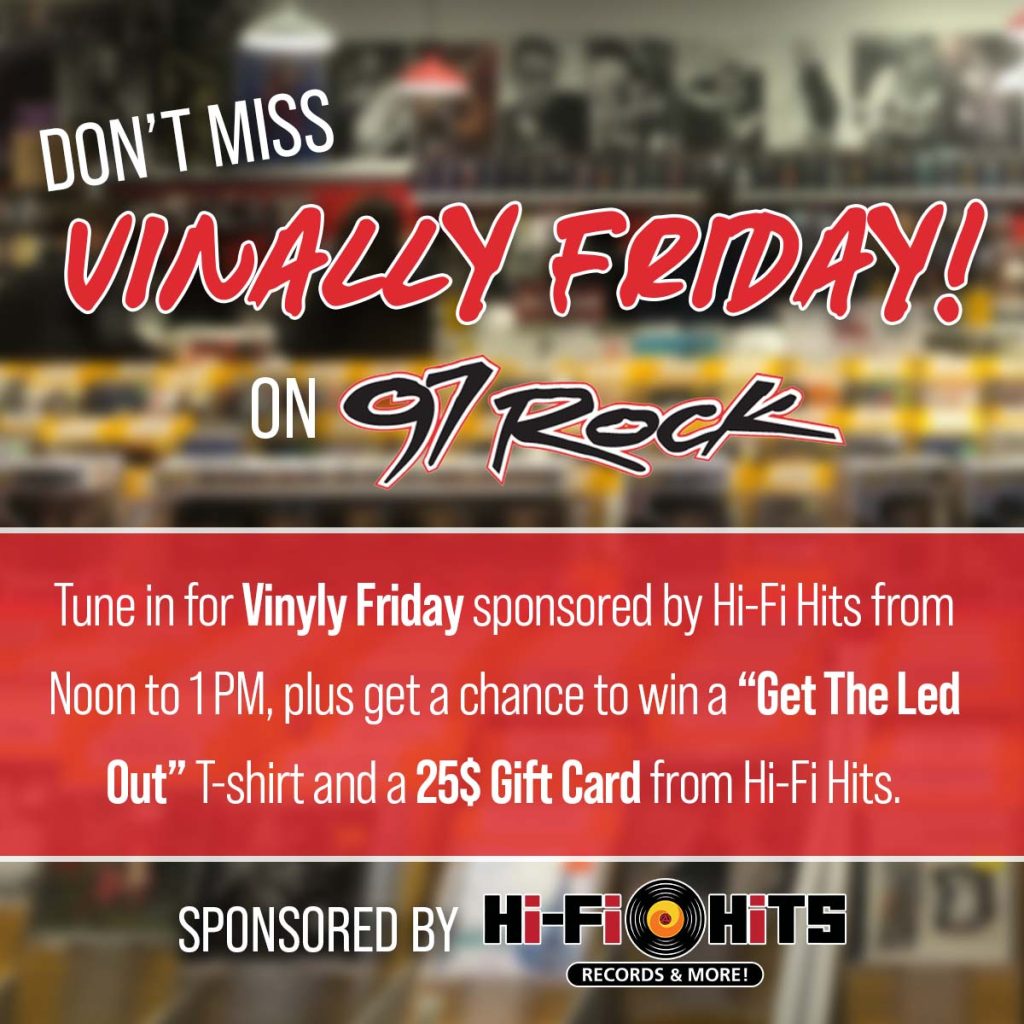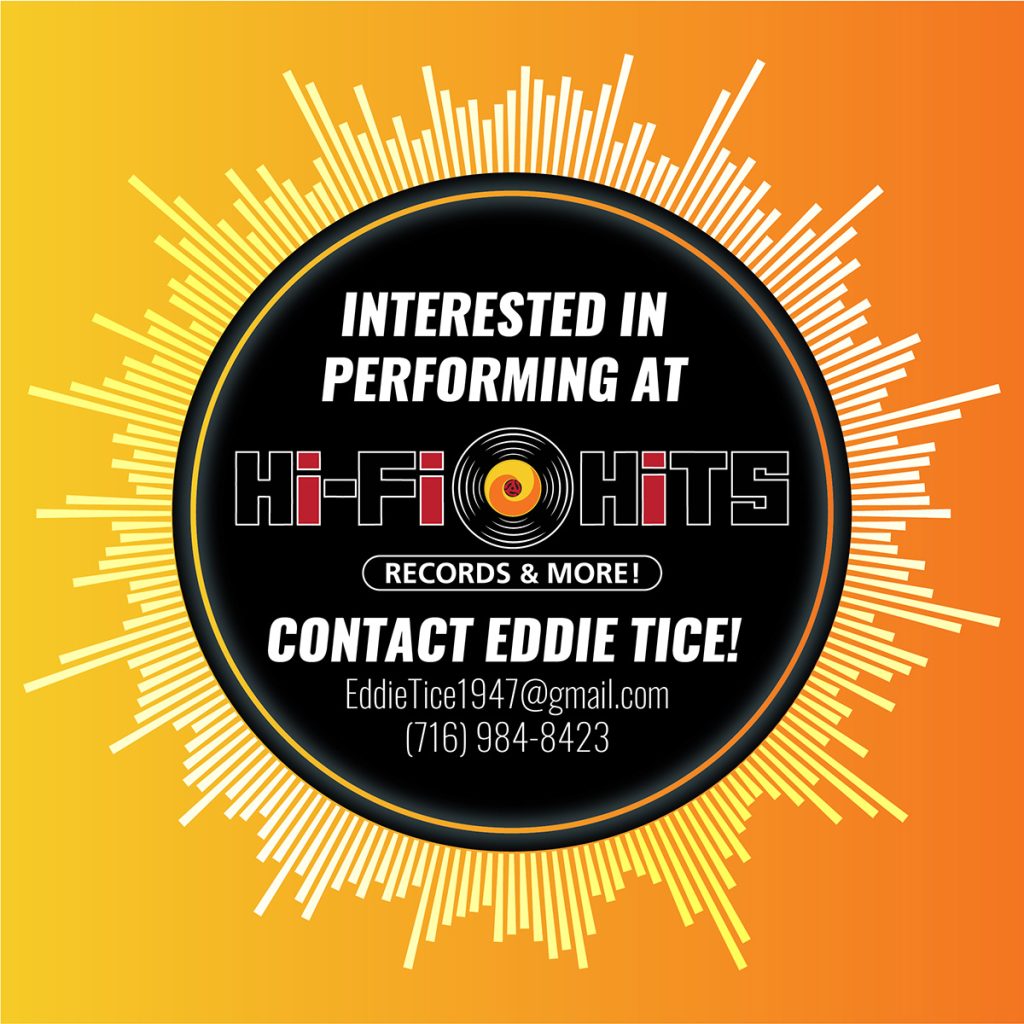 Interested In Performing At Hi-Fi Hits?
Hi-Fi Hits is always looking for local talent who wish to perform on our stage!
Anyone interested, please contact Eddie Tice:
eddietice1947@gmail.com
(716) 984-8423