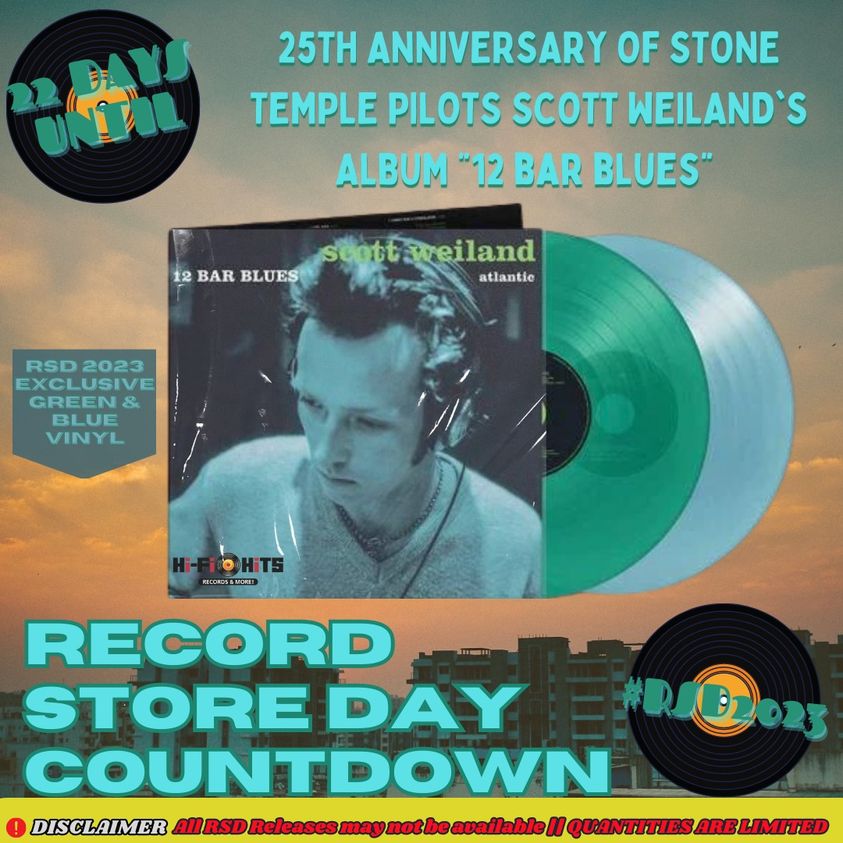 It's the last day of March, which means we are now only 22 days away from #RSD2023.
For this year's Record Store Day, audiences can look forward to the re-release of Scott Weiland's 12 Bar Blues. Originally released in 1998 as the debut solo album from the Stone Temple Pilots frontman, 12 Bar Blues is a masterpiece of alt-rock and grunge music that showcases Weiland's unique songwriting and distinctive vocals. The special Record Store Day release wields two beautiful green and blue translucent vinyls.
Featuring genre-bending tracks like "Barbarella" and "Divider" alongside hard-rocking classics like "Crackerman," this classic album will now be available in vinyl format for fans to enjoy. With its stellar production, timeless melodies, and strong sense of musical identity, 12 Bar Blues stands out as one of the great albums from the '90s alternative rock movement, ensuring that this Record Store Day 2023 will be truly special.