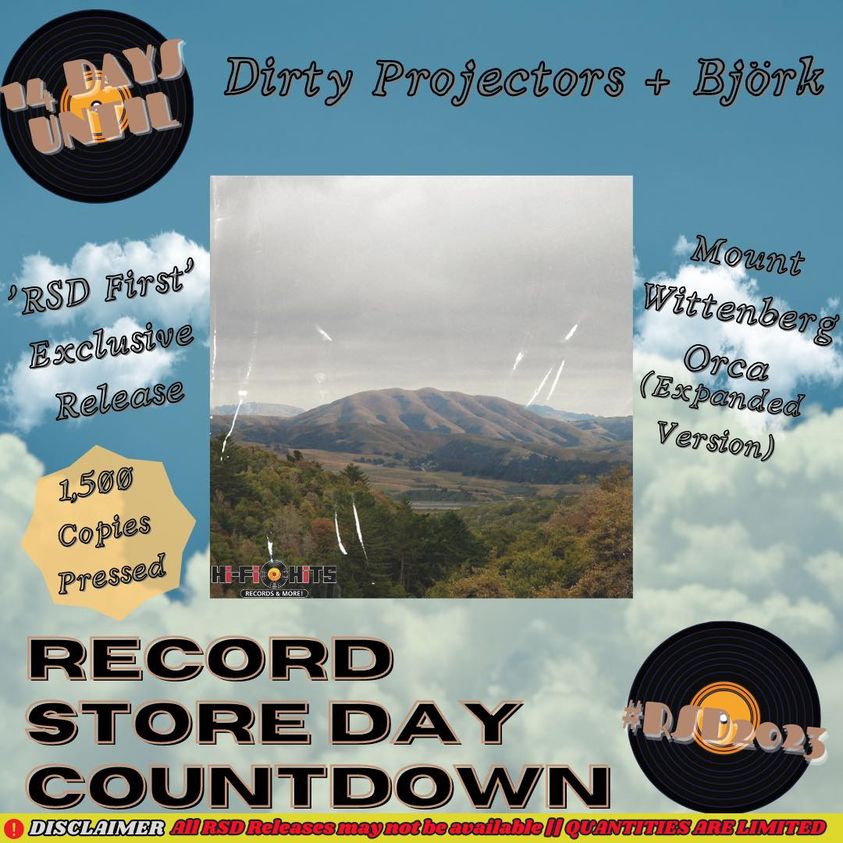 2 weeks to go! Kicking off your Saturday with Dirty Projectors and Björk's collaboration "Mount Wittenberg Orca (Expanded Version)", which has never been released in this format and is yet another 'RSD First'!
The 2xLP Expanded Edition adds 13 bonus tracks of never-before-released material including the live Housing Works performance from 2009, early demos of Mount Wittenberg Orca and archival audio of the band and Bjork rehearsing the material. This is the definitive version of Mount Wittenberg Orca.
The recording was informed by the simple, direct feel of early rock 'n' roll recordings from the '50s. The band and Björk rehearsed for three days at the Rare Book Room in Brooklyn, then recorded the songs as quickly and as live as possible, overdubbing only lead vocals and solos.
This #RecordStoreDay is gonna be one for the books