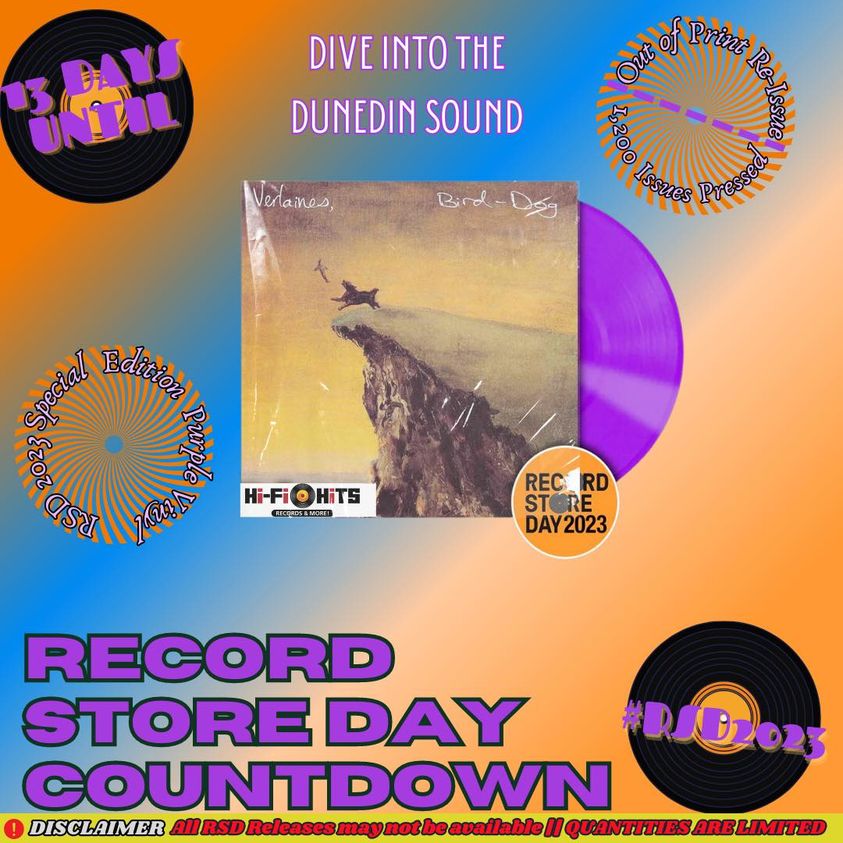 ONLY 13 DAYS TO GO! Happy Easter yall! Kicking today off with a long out of print re-issue for this years #RecordStoreDay, The Verlaine's album "Bird Dog"!
One of the most prominent bands out of New Zealand that encapsulate the "Dunedin Sound", The Verlaines "Bird Dog" is often considered to be their best, most introspective piece of work, and its songs "Slow Sad Love Song," "Bird Dog," and "C.D., Jimmy, Jazz and Me" all appeared on You're Just Too Obscure for Me, the only compilation to span the group's entire career. "Slow Sad Love Song" was the first song Graeme Downes ever wrote, in 1980, inspired by the suicide of a friend.
Out of print for years, Schoolkids Records is proud to re-issue this classic album exclusively for Record Store Day on opaque purple vinyl, with brand new design and album artwork by the band.