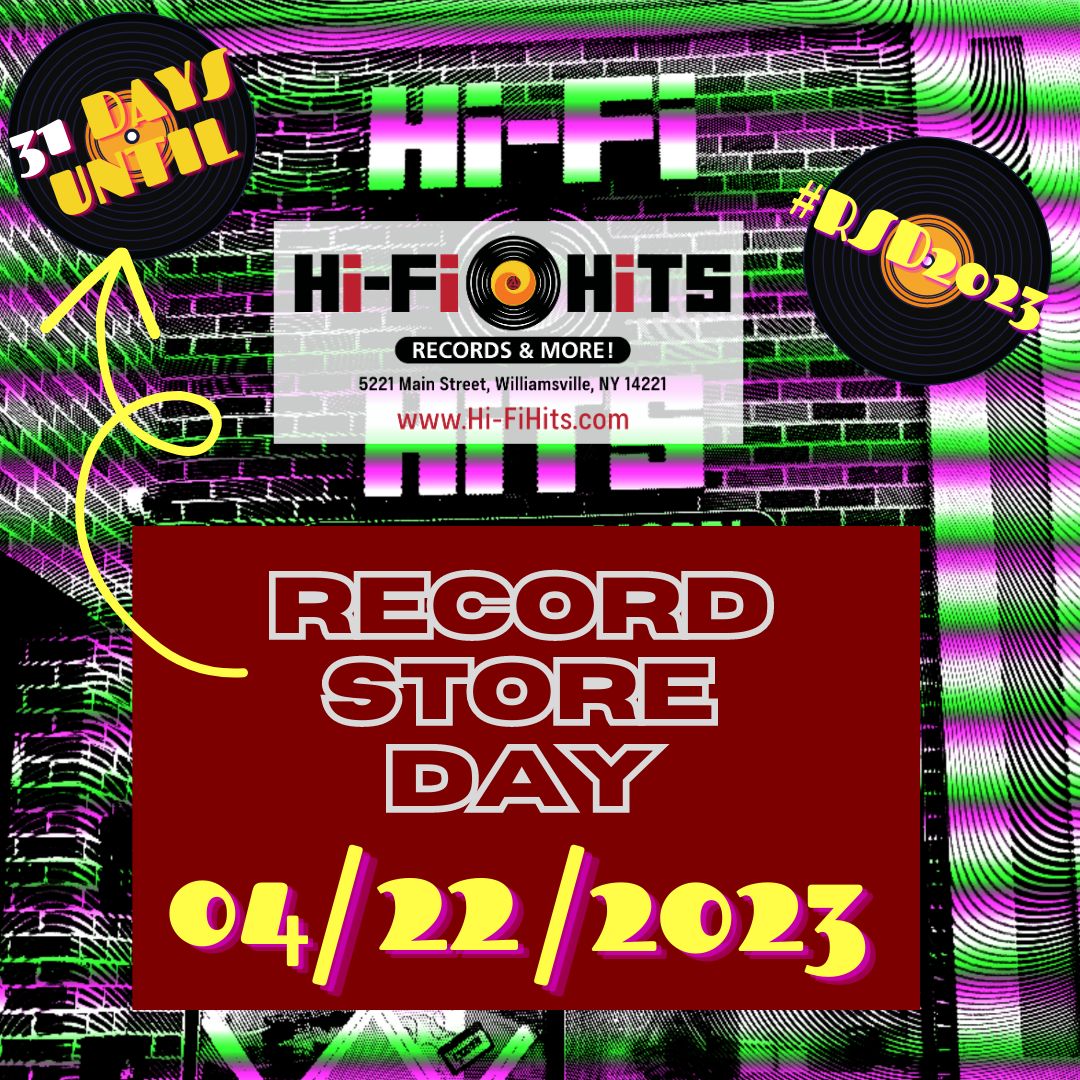 Record Store Day 2023 is right around the corner! 31 days to be exact… We will be counting down each day providing info on which records will be available, tips for conquering RSD, providing fun music facts and most importantly, reminding how close Record Store Day is!
For those curious of the origins of Record Store Day, it was first established in 2007 as an annual event to celebrate independent record stores and the unique culture they provide to their communities. Since, it has become a massive success, with folks from all around the world participating in the celebrations. Each year, on the third Saturday of April, music fanatics flock to their favorite local record stores to get their hands on that year's exclusive releases, special offers and performances from artists and bands.
Record Store Day also serves to remind us of the importance of independent record stores as cultural hubs that have helped shape music over the decades. From the impact of Record Theatre for years to the soul carrying on through Hi-Fi Hits here in Buffalo, these stores have contributed to defining musical scenes around the world and providing access to new ideas and sounds. Record Store Day is therefore a great opportunity for music lovers everywhere to come together and celebrate all that independent record stores have done for music, past and present.