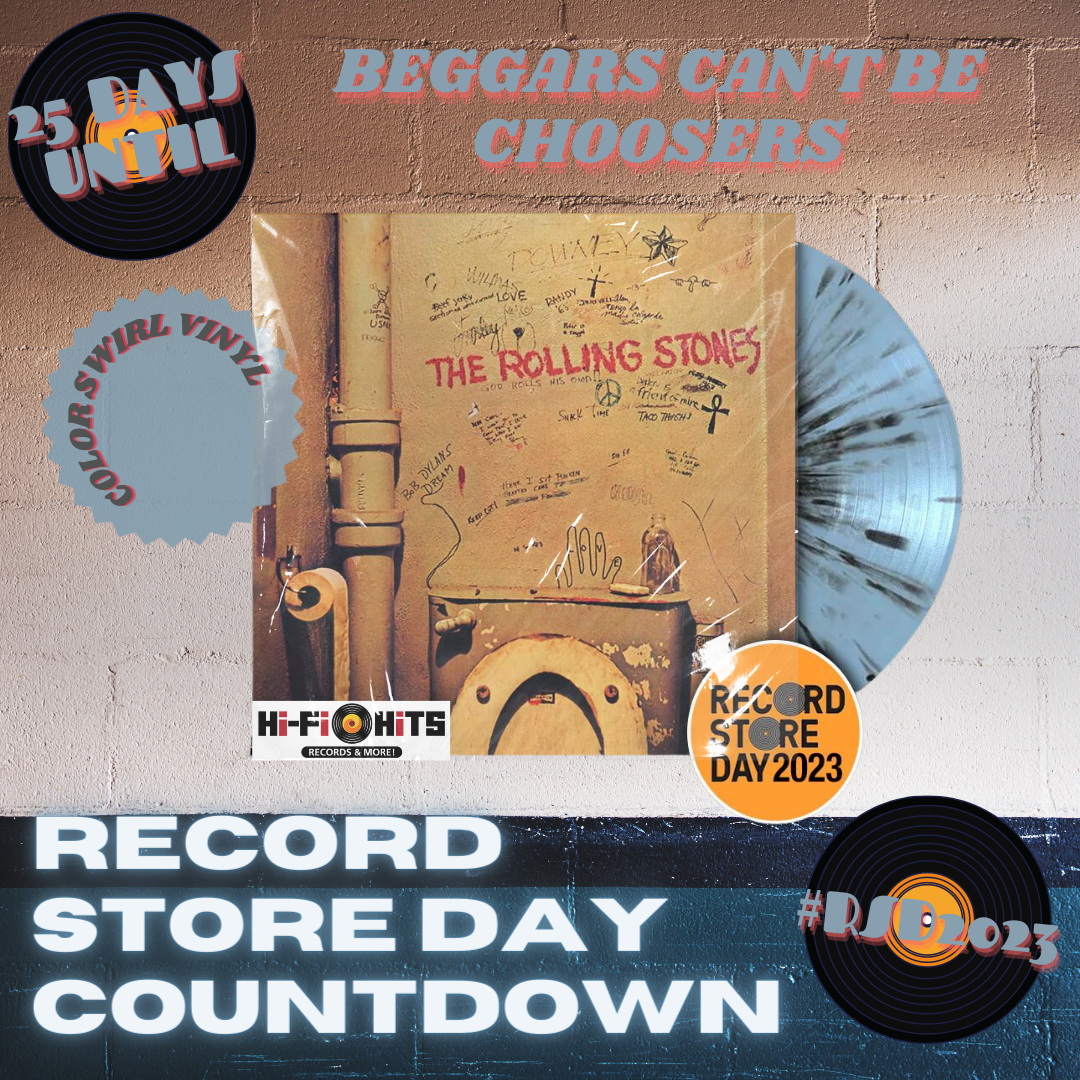 Happy? Monday… Well yeah it is! We are another day closer to #RSD2023, 24 days to be exact so you bet it is!
A Record store day exclusive you can find at Hi-Fi this year is the iconic Rolling Stones record "Beggar's Banquet", touting a pressing on heavyweight grey, blue, black and white swirl vinyl as an ode to the lyric "a swirling mass of grey, blue, black and white" from Salt of the Earth as performed in The Rolling Stones Rock and Roll Circus.
The album has been remastered to perfection, bringing out nuances and details in the music that had previously been unheard. The signature guitar riffs and bluesy vocals of Mick Jagger shine on this release, along with Keith Richards' masterful fretwork that has become an integral part of rock n roll history. Songs like Sympathy for the Devil, Street Fighting Man and No Expectations are all included on this timeless release that is sure to please longtime fans and introduce new generations to the brilliance of The Rolling Stones.