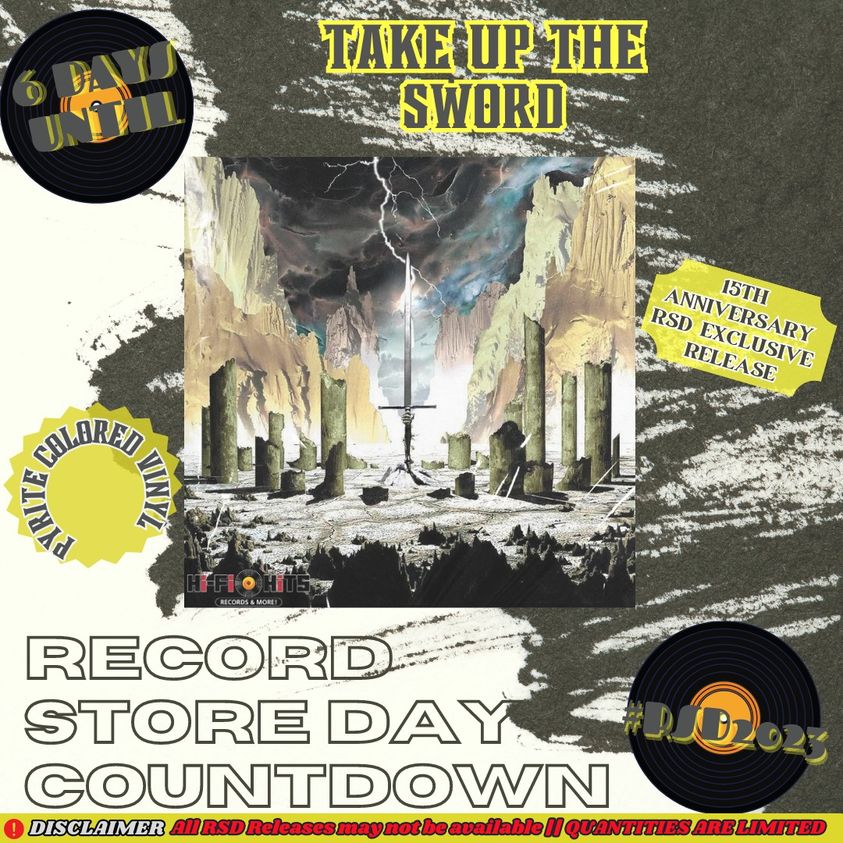 Only SIX days until Record Store Day!
To celebrate the 15th anniversary of Gods of the Earth, The Sword presents a newly remixed and remastered edition of their seminal second album. Being a Record Store Day exclusive the album comes on a limited edition Pyrite color vinyl. Each song has been remixed from the original recording sessions by engineer J. Robbins and the LP is housed in a deluxe mirrorboard jacket with printed inner sleeve and download card.
"Gods of the Earth" is an epic, hard-driving metal masterpiece. It features a wide range of heavy riffs and sing-along choruses, with deep lyrical content that examines the state of humanity. The album has a dark, yet powerful and uplifting sound that is perfect for cranking up in your car or blasting at a live show. With an impressive combination of hooks and solos, it's no wonder this record has become a classic amongst metal fans.