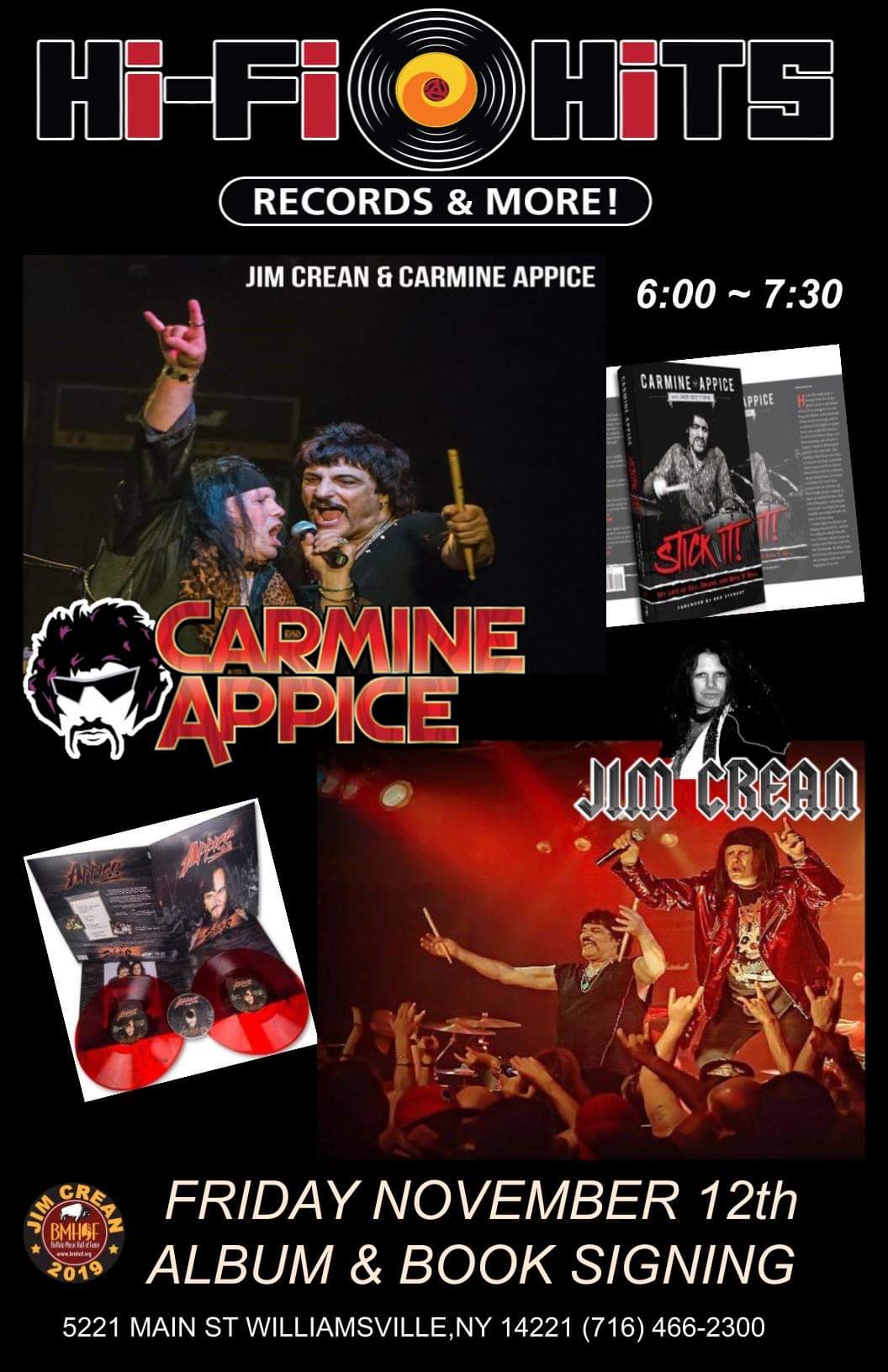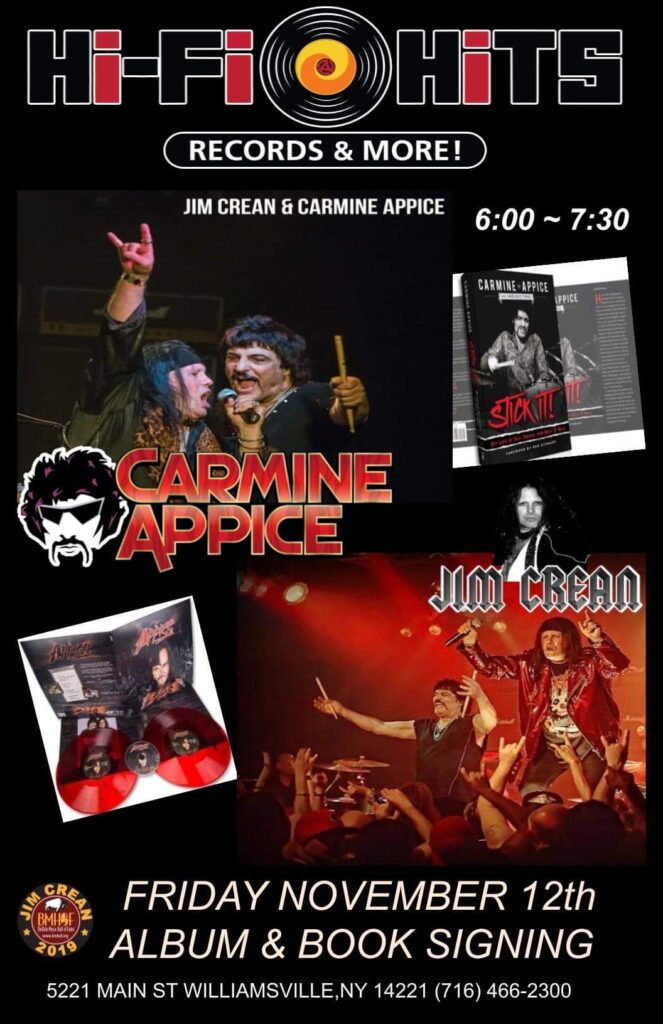 Carmine Appice & Jim Crean Album & Book Signing
Friday, November 12th, 2021
6pm – 7:30pm at Hi-Fi Hits
About Carmine Appice
"Carmine Appice set the foundation for heavy drumming, before Bonham, before Ian Paice, before anyone else." – Rick Van Horn, Modern Drummer
One of the premier showmen in rock, Appice became known worldwide for his astonishing live performances, in addition to becoming a highly sought-after session drummer, recording with countless artists throughout his career. 
Learn more at carmineappice.net
About Jim Crean
Award Winning Vocalist/Songwriter. Jim Crean is a recording/touring musician for well over 39 years. He has fronted many Regional and National Recording artist's. He has won numerous awards 2013, 2014 & 2015 Best Original Male Vocalist. In 2016 he was inducted in the Night-Life Hall Of Fame Lifetime Achievement award's. Jim Crean was inducted in the Buffalo Music Hall Of Fame in 2019!
Learn more at jimcrean.net