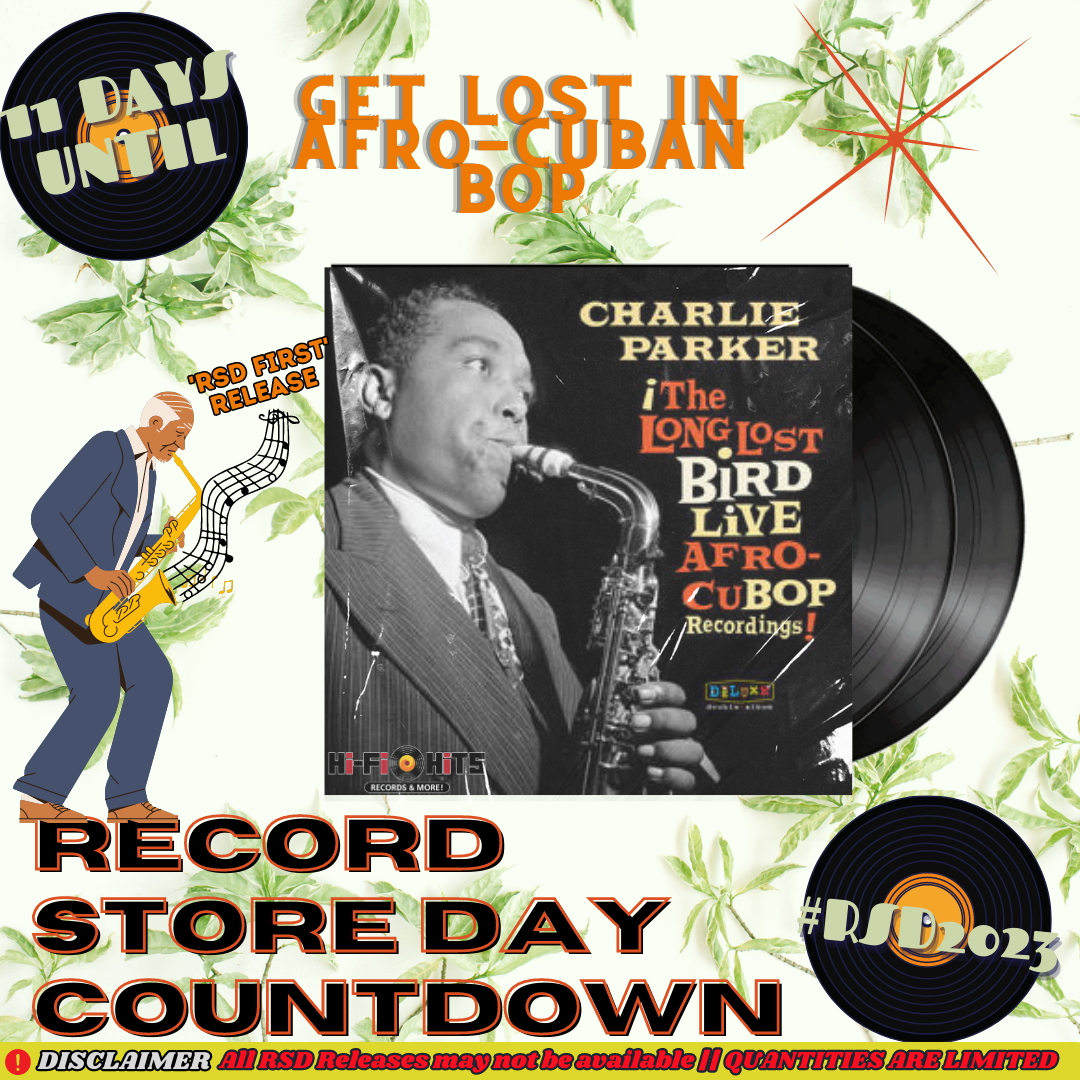 The releases available for this year's #RSD2023 are so varied and stellar that each release outdoes the next.
Let's celebrate one of the greatest saxophonists today, as Record Store Day will, with Charlie Parker's "Afro Cuban Bop: The Long Lost Bird Live Recordings". This release will be a 'RSD First', meaning your first chance to get your hands on this album is this Record Store Day!
The release will feature previously unreleased live recordings of Charlie Parker, one of the most influential jazz musicians in history. These legendary tracks, recorded in 1948, have been carefully restored and remastered to bring a new level of clarity to the sounds that defined a generation. This special release is sure to be a must-have item for jazz aficionados and music collectors alike. With its unique perspective on an iconic musician's work, this collection promises to offer an unparalleled look into the legacy of Charlie Parker.